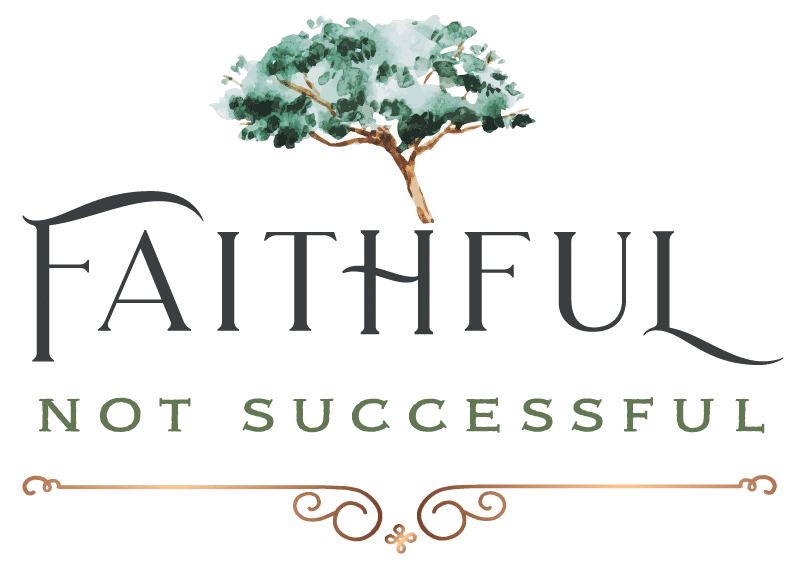 The death of innocence and the death of innocents
Last January, a friend and I chaperoned twelve teenage girls to Washington, DC, to attend the national March for Life. (No one was lost, so tomorrow we attempt to repeat the feat for the 2020 March.)
Our first stop, fresh off the airplane, was at the United States Holocaust Memorial Museum. No choice, really: it was one of the only museums still open during the 2019 federal government shutdown. But the girls' history classes were about to begin a unit on World War II, so the timing was fortuitous.
And most importantly of all, we were there to march against a holocaust of a new kind, of an incomprehensible scale.
The entire top floor of the museum is dedicated to the events that preceded the war: Hitler's appointment as Chancellor and his takeover of the government; the insidious, steady erosion of the rights of Jews; the cowardly response of international leaders in the face of the Nazi regime's naked aggression.
The girls wandered independently. I caught up to my own daughter, Theda, in front of an exhibit marked:
NAZI PERSECUTION OF THE DISABLED: MURDER OF THE "UNFIT."
A bare metal bed frame lay behind the glass. The surrounding walls showed pictures of physically and mentally disabled German children, being evaluated by teams of "experts," who took them away to be murdered while providing false explanations to their parents.
You can see many more materials at the US Holocaust Memorial Museum's online exhibit, or read more about the Aktion T4 program that targeted the disabled.
After a long, silent moment, taking in the words and images, Theda turned to me and asked, "Would Oscar have been killed?"
She is a smart girl. She must have already known the answer to this question, known that yes, our child — her non-verbal, non-ambulatory, epileptic little brother — would have been first on the truck.
I think she was just hoping I could give her a different answer, a kinder one.
I breathed out, something between a sigh and a moan, knowing that the words about to leave my mouth signaled the ultimate end of her childhood, a precipice that had already been looming ahead of us for a long while.
"Yes, honey," I met her eyes. "Yes, he would have been."
She turned back to the window, nodded, and moved on to the next.
***
Iceland has nearly "eradicated Down Syndrome" through selective abortion of fetuses diagnosed with that genetic disorder in utero. What this means, in actuality, is that Iceland has nearly eradicated people with Down Syndrome. In the United States, direct statistics are harder to come by, but estimates suggest about 65-85% of DS babies diagnosed prenatally are aborted, and that the US Down Syndrome population has been reduced by one-third compared to what it would have been otherwise.
Opponents of Texas' HB2 — passed in 2013 and later overturned by the Supreme Court (remember Wendy Davis? That HB2) — were especially vocal in their opposition to the provision that banned abortion after 20 weeks of gestation. They argued that many families only learn of fetal abnormalities at the 20-week ultrasound.
The ban on late-term abortions meant that those disabilities might not be diagnosed in time to allow those disabled children to be killed before they became burdens to their parents and society.
Does that way of thinking remind you of anything?
I am not being glib. I am not being alarmist. This is a moral outrage that points back to the dark heart of eugenics: a baby who is wanted and eagerly anticipated, by parents who are ready to raise her or him… until it becomes clear that the genetic cards are stacked against this baby. That she will not be perfect.
If you needed further proof, look at the states of New York and Illinois: sweeping abortion reforms in 2019 now allow doctors to actively kill babies up to the very moment of delivery, and allow doctors to let babies who survive an abortion die after birth, unattended.
Don't kid yourself. Under no circumstances is waiting 24 to 48 hours to induce a medically complicated labor and delivery and murder an unborn child in the third trimester (even one with a life-limiting disability) the best way to "save a mother's life."
***
There's an apocryphal story about a church that turned away a child with special needs from a Sunday school program. The nun explained, "We don't have the resources or experience to provide what he needs."
The mother responded, "With all due respect, Sister, neither do we."
A dear friend gently suggested that I need to name my privilege here, and I do that willingly. We have a lot of resources that others don't, and those resources — financial, familial, communal — make it possible for us to "do it," even as people regularly remark they don't know how we do it.
And I argue, in addition, that privilege clouds the point. Disability and disease are part of the human condition. Raising children with disabilities and disease should not be thought of as extraordinary, something to be done only by extraordinary people (or people of extraordinary means). It is precisely the tacit mindset that disabled unborn children should be "taken care of" that leads to the spoken mindset that caring for disabled born children is something only privileged people can or should do.
Writing in America magazine, Jeremy McLellan rightly noted, "[W]e are all burdens. We were once burdens, and we will be burdens again."
The Christian life, in many ways, is about how we respond to those who are burdensome. Do we welcome them with syringes and cannulae and boxcars and border fences, or do we embrace the challenge of loving them deeply — even with great difficulty — and walk a step forward on the path to sainthood?
I'm not making a political argument here. Both sides get it wrong, a lot. There is no political party with the moral high ground when it comes to valuing and respecting all life, everywhere, at every stage.
This is not a religious argument, either. Although those who serve immigrants at the border are often secular and those who serve women during and after crisis pregnancies tend to be religious, there are also groups and individuals that defy those stereotypes.
There's no denying the fact that valuing and respecting all life is never the easy or politically expedient thing to do. In fact, it's usually the most difficult. It requires tremendous sacrifice on the part of the caregiver, and tremendous support of that sacrifice on the part of the wider community.
If, however, we cannot welcome our own children into our lives — even the children whose lives we know will be especially complicated — what hope do we have of welcoming anyone else into our homes and communities, or Christ into our hearts?